My apologies for the long absence but things have been pretty hectic of late.
Still, I had to find time for Liberty Media's latest brainwave or should I say brain fade with children taking the place of ladies who were under professional management, have never been harmed and had the times of their lives. One in particular recalled being near Kimi Raikkonen on the gird as one of the happiest days of her life. These ladies-aged from 18 to 36 –were supervised by an mature lady acting i like a matron so it was so far above board it isn't even funny. They were also wearing a great deal more than some college students on Spring break..
With Liberty being an American public company the bosses are terrified of their own shadows so to be on the safe and I dare say pathetic side they've decided to use children in the future. How they will select these little Johnnies and Jennifers God only knows but Jean Todt –a former tiger leading the Scuderia turned into a pussycat. I won't go into the halo which really is for pansies but would respectfully suggest that apart from one tragedy (hate to say this but it was the driver's fault and it was a 1000 to one accident) in the last few years F1 has been the safest sport this side of chess. If you don't believe me check on Google how many legs or arms were broken during the 2017 season and then compare it to skiing or American football or motorcycle racing. So mostly boring drivers hidden in their carbon fiber bubbles driving around like school kids 'cos they can't get hurt is unlikely to get fans spending thousands of dollars for the "spectacle".
Liberty should thank their lucky stars for Lewis Hamilton and Verstappen plus up to a point much loved but ageing Raikkonen and what have you got ? Yawn a minute Bottas or thrill a minute Stroll?! If Merc and Ferrari were to quit you would be left with Sauber-is that a Swiss watch?- Toro Rosso-something to do with bullfighting? Or Haas. Haas what ? I think there will be a time soon when the cry will go up-come back Bernie, all is forgiven.
Last word on the pit lane kindergarten. Small children might be ok to hold hands with Messi and the rest of the Barcelona soccer team walking on to the field but there are no mechanics running around, no hot engine, no last minute adjustments. Clearly these kids would have to have someone with them who no doubt would want to pester drivers for their autographs a minute before the start. It will be a huge success I am sure especially with Alonso !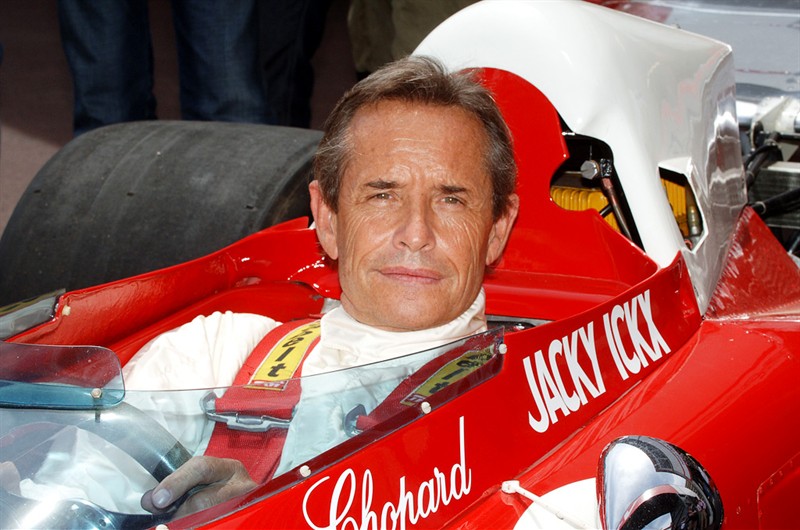 On a much happier note I am delighted that my old chum Jacky Ickx was honored in Monaco as one of the Sports Legends of the World. A huge family friend, he predicted our twins . A great Ferrari driver , a great endurance driver and altogether a wonderful guy. Michele Mouton was also honored, her exploits in an Audi Quattro are legendary. Armin Zoggeler was Olympic champion in the luge- and of you think F1 is dangerous just look him up on YouTube.)
And finally one of our neighbors had a visitor from Manchester. England. (This will also appear in Forza)
But for those who are not subscribers just a word about his reaction to the thought of a Ferrari badged Tesla. I cannot repeat his words but he was mortified.
On the other hand we both agreed that a naturally aspirated V12 with skis, kids and all the paraphernalia zapping up to Squaw or Alta would not be such a terrible thing. After all the FF is not exactly a two seater sports car any more than the Lusso is.
As long as they leave that V12 well alone!